Weekly streaks up on anchor pages
On the top of many of your anchor pages, you will now see a weekly streak board. These are the folks that have been consistently active in…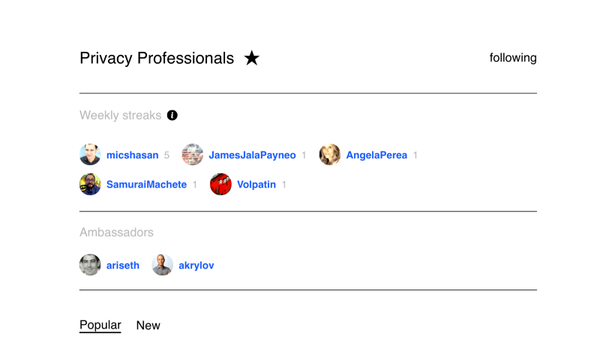 On the top of many of your anchor pages, you will now see a weekly streak board. These are the folks that have been consistently active in the anchor over time, helping to build out the feed of content that you find in the anchor.
All hail the streak board leaders!
Give them a hat tip and a follow, and start your own streak today.
Warmly,
Colin