Plow's Rough Guide to Posting Content
Ok, we all know our MVP needs some interface help. We are in the process of a next iteration of UX. But you can curate content like a boss right now with just a little orientation. Check out the screens below for a quick overview. Lots of pink arrows!
You want to add a URL to the system for others to see. Let's say you are on the San Francisco Dining page and you want to add this URL from SF Weekly — http://www.sfweekly.com/2013-12-11/restaurants/guddu-de-karahi-sf-tandoori-fish-outer-sunset/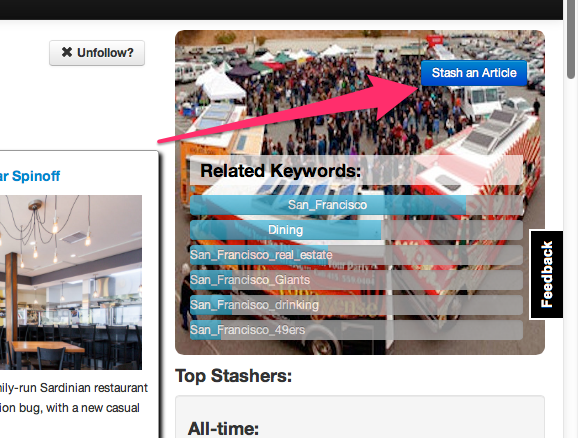 Every keyword page has a "Seed an Article" page in the upper right corner (formerly 'Stash an article'). If you click it on the San Francisco Dining page…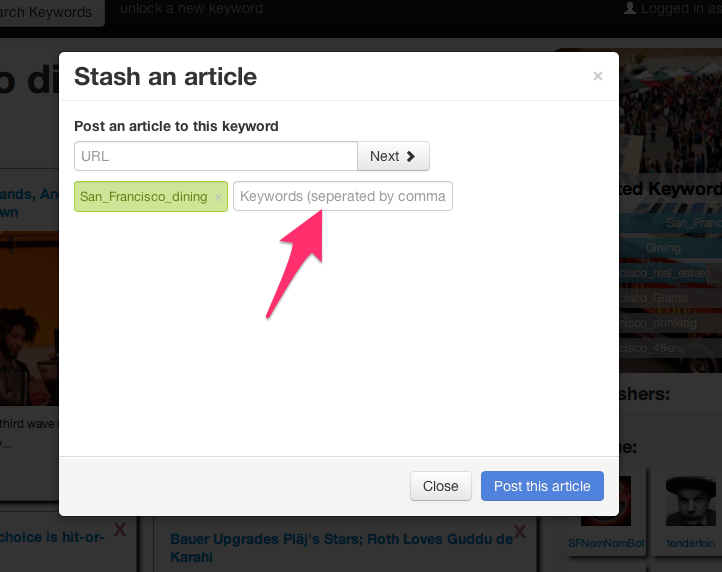 You get the seeding dialog with the 'San Francisco Dining' keyword already populated. You can add other keywords if you like (we have 'Dining' in the system) or even get rid of default keyword by clicking the 'x'. If a keyword you want doesn't seem to be available, hang tight for a minute.
You put the URL you want to submit in the URL field and click 'Next'.
The system generates a title, a preview and maybe an image. If you come across an article that parses badly or not at all, we'd love to hear about it on our Get Satisfaction forum.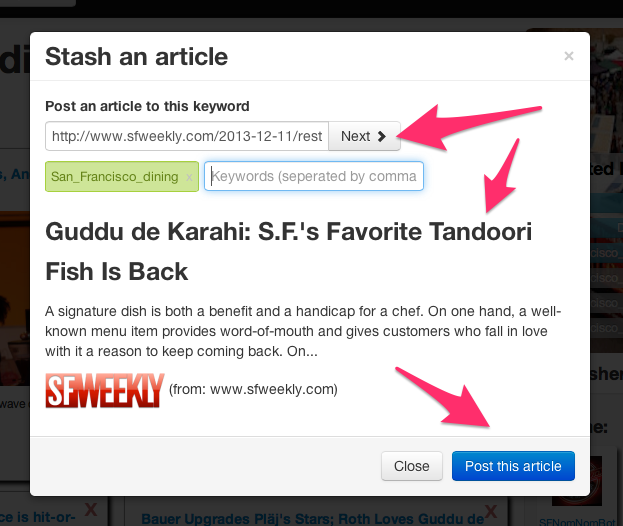 When you click 'Post this article', you get a friendly success message and a few more options. This is where you can ask for that keyword that we don't have yet. We are opening keywords up slowly according to popular demand and will let you know directly when one that you have requested opens.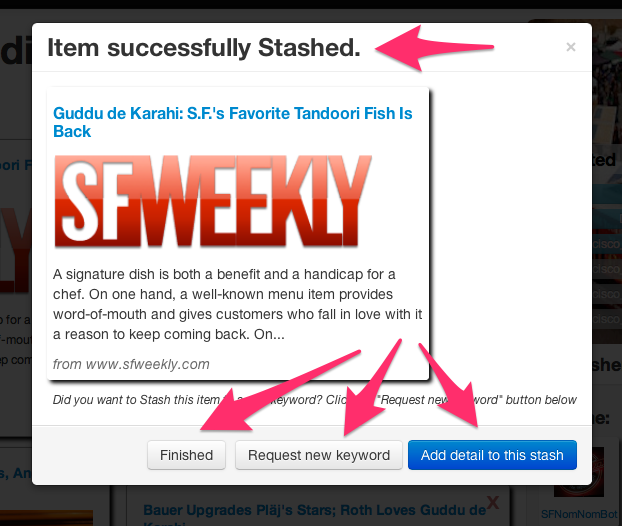 You can also click 'Add more detail' see what your article looks like to add a comment about the item you just submitted (or just click Finished if you want to move on).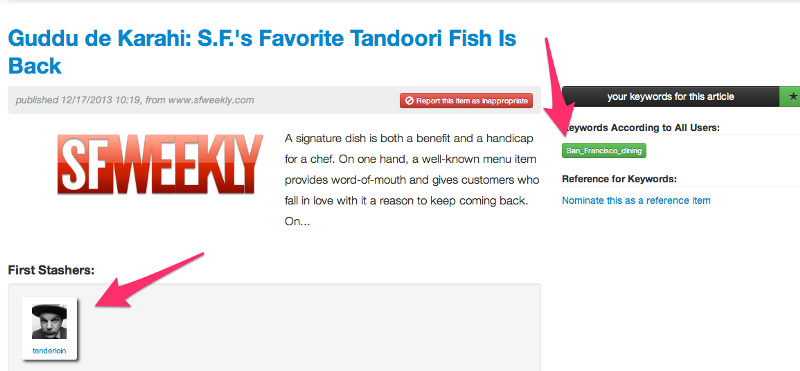 Here is the article. You can see the keywords you added to this item and see that you are one of the first Seeders (formerly 'Stashers') — unless you chose a very popular article!.
UPDATE: You can endorse existing articles for a topic by merely pressing the "plus" button next to previously entered keywords.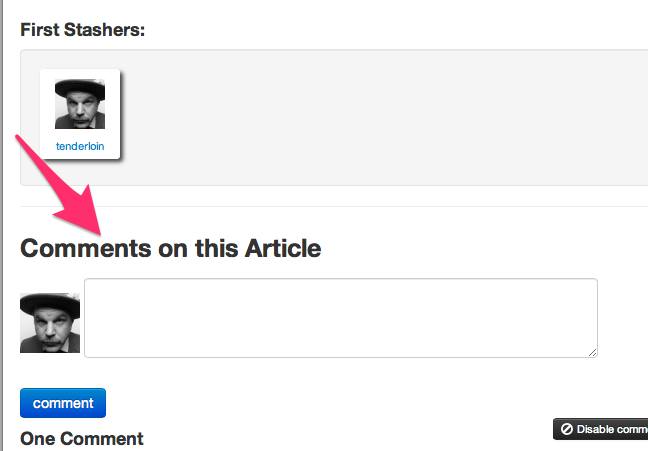 You can add a comment for others to see as well. Most users get a daily email notification telling them about new comments from people they follow and new items in keywords they follow so expect some replies (also notified via email).
UPDATE: You can now add keywords as hashtags in comment fields. And @reply other Plow users. Think of the power.