Automatic Highlighting in Tweets: launch notes for July
So we're just a few weeks out of the gate and we're having a good ride already. Thanks to everyone that has given Briefly a spin and for…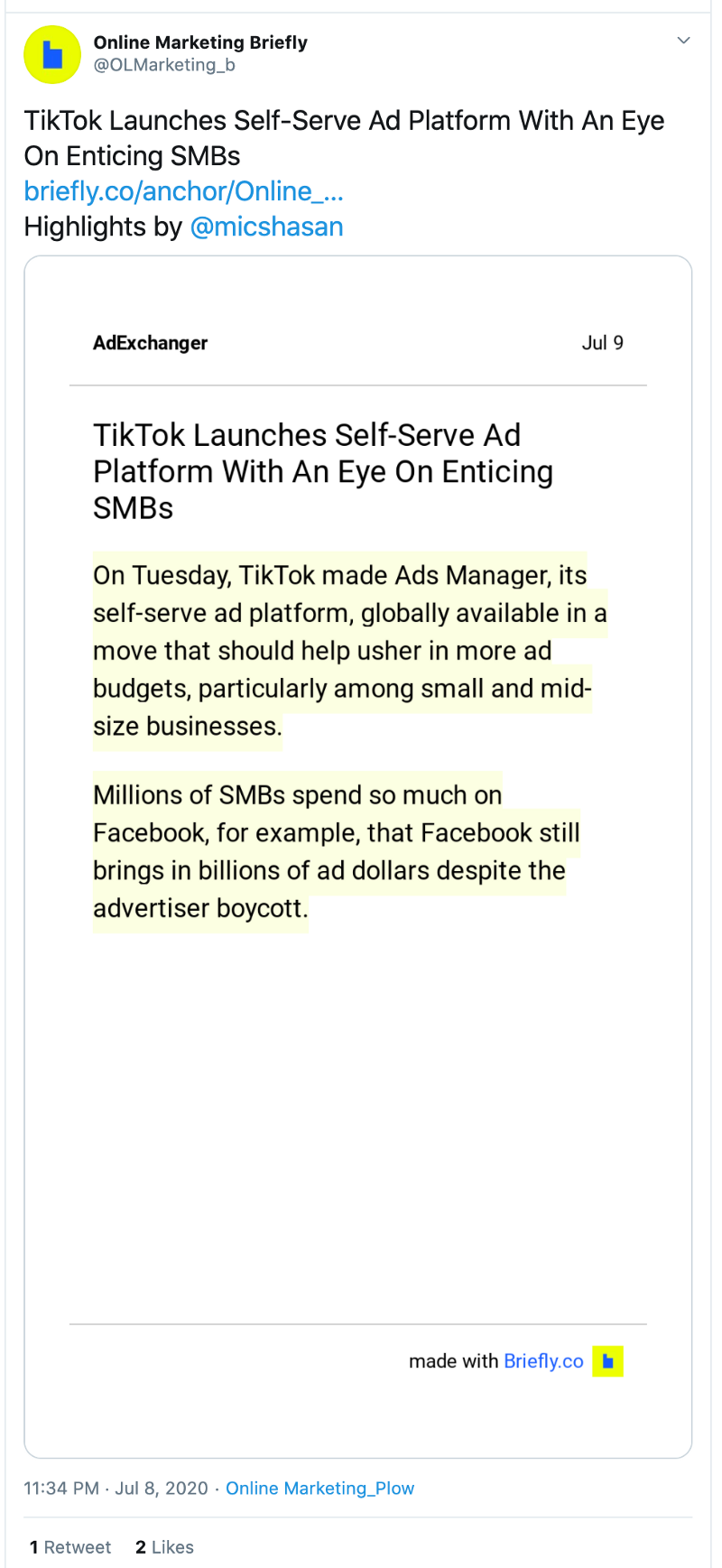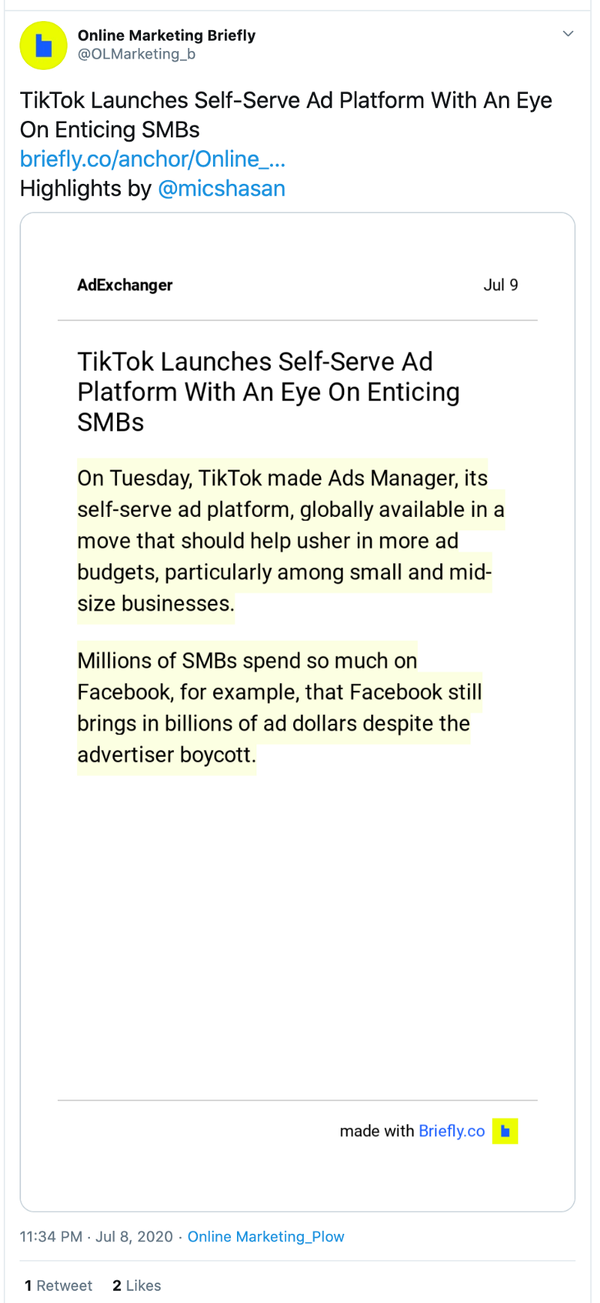 So we're just a few weeks out of the gate and we're having a good ride already. Thanks to everyone that has given Briefly a spin and for the useful feedback. Our initial metrics look strong and it's clear that folks are finding Briefly easier to understand and stickier than PLOW. So far, so good!
A shout out to Sergey Ioffe, who hunted us into Product Hunt last week. Our private beta is a bit less private now!
With the initial launch behind us, we want to direct our attention to product refinement. Specifically, we want to drill into content discovery, highlighting, and sharing, and make these steps as easy and useful as we possibly can.
Please join us on our forum to help us work through potential improvements. This is your product and we want it to feel like second nature for you.
We also want to get our fancy new stickers out in the world. Answer a few product related questions, and we'll send them your way.
Now, for some release highlights as we roll into July:
Highlight tweets Most of the anchors in Briefly have corresponding twitter handles that promote content in the anchor. Now, when you make highlights on a post, these anchor handles in Twitter will send a summary image of your highlights to followers. If you have connected your Twitter account, the handle will mention your username and you'll get a notification in Twitter. Briefly is all about highlights, so we want to get these excellent highlight summaries out as broadly as possible and we want to promote the users that are responsible for those highlights. Note that if you are a brand new user, you may need to be active in the application for a bit before your highlights are promoted. Also, if you don't like this for any reason, you can disable the attribution in your Briefly settings.
Updated highlight share images: We revamped the share images that allow you to send your highlights to Twitter, LinkedIn, and Facebook. The new presentation uses a vertical layout and a consistently large font size. We think the new layout is more handsome and considerably more legible. You can try this now using the share button that appears on any post after you make a highlight.
Edit or delete your comments: Some of you were asking for ways to make changes to your comments. You can now edit or remove your comments for a short while after posting them. Edited or deleted comments will have a note explaining that a change has happened or that a comment used to be here, to avoid confusing or collapsing comment threads.
Lots of little bug fixes and styling improvements.
Coming up next:
We're exploring a feature that allows you to vote on someone else's highlight summary. We're also exploring techniques to improve the sentences coming through from our content sources.
See you in Briefly!