A major UX refresh for Briefly
So far, Briefly has been all about highlights. Mostly text highlights, but also image highlights. When you highlight, you are identifying…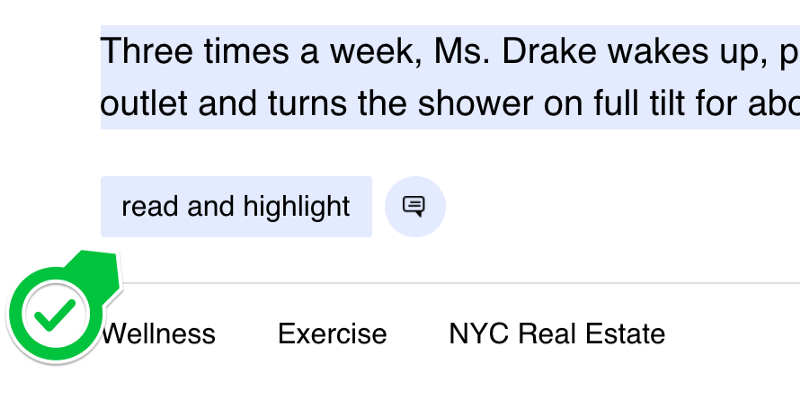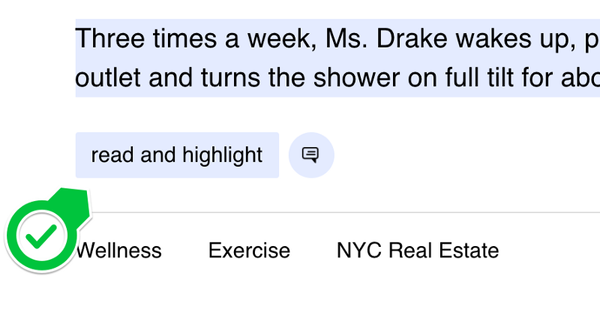 So far, Briefly has been all about highlights. Mostly text highlights, but also image highlights. When you highlight, you are identifying the most important sentences in a post for yourself, for your followers on Twitter and LinkedIn (through the social share feature), and for the community on Briefly, who benefit from the combined highlights of all users.
The UX changes that we launched today focus on making these highlights as easy and fun to produce as possible while also adding a new take on comments.
For the highlighting, Briefly now facilitates highlights directly inline on your feeds. You will no longer be taken to a separate highlighting modal. Tap the 'read and highlight' button, and the images and sentences will appear for you directly in your feed.
Feel free to tap on anything you want to highlight, tap save, and you're done!
Once you have saved your highlight, you'll come back to the post with your tab selected and a request for your 'take.' The 'take' is effectively a comment that you add to accompany your highlights.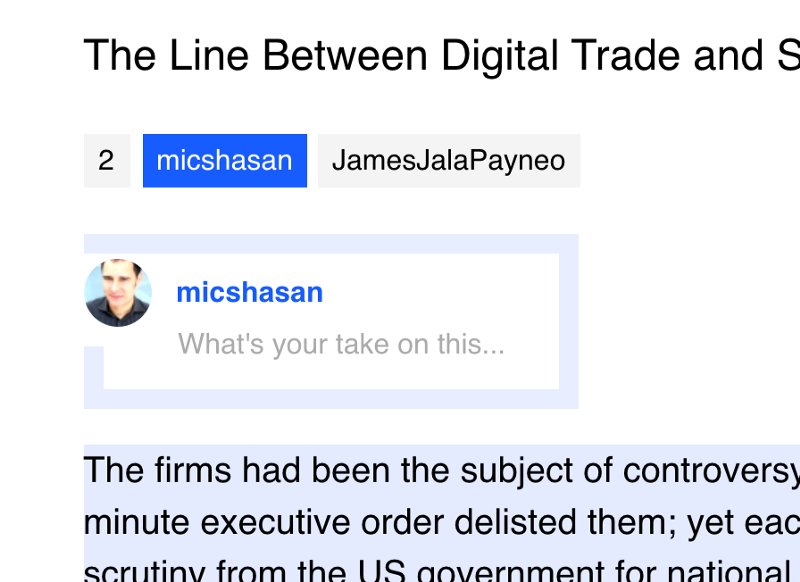 If you leave a take, your take and highlights will live together as a unit. Your take will become default copy for any social sharing that you do with the post. This makes sharing a single take with highlights super easy across social platforms like Twitter and LinkedIn.
The takes start to look really neat when multiple users add their takes on a single post. Each user gets their own tab, and you can move across the tabs to get a sense of how they responded to the post.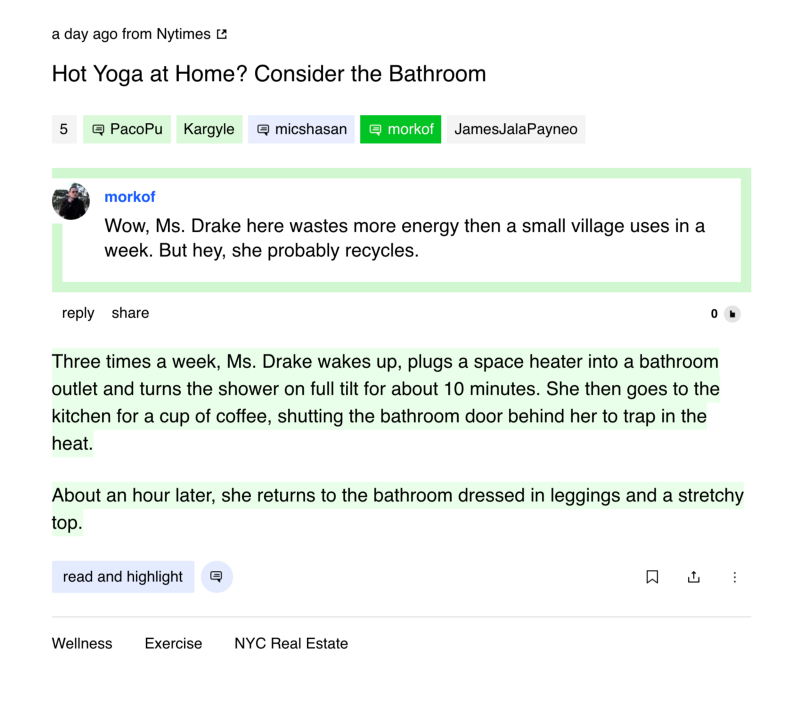 The update today includes quite a bit more, and we'll address additional features in the coming days and weeks. In the meantime, we would love your feedback on the new highlighting and 'take' experience. Is it fun? Useful? How can we improve it? Please drop us a line on Twitter!